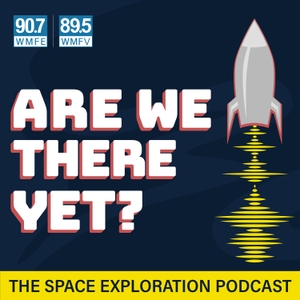 Chasing Triton: A Night On NASA's SOFIA Aerial Observatory
10.13.2017 - By Are We There Yet?
When it comes to taking a clear picture of the sky it helps to be isolated. That's why astronomers have telescopes in remote locationsaway from light pollution and at a high altitude.
But sometimes ground based telescopes aren't enough. There's a handful of space-based telescopes, but resources on those machines are limited. Somewhere in the middle is SOFIA. It's a modified 747-SP jumbo jet that hauls an 2.5 meter telescope into the stratosphere.
Host Brendan Byrne got a chance to hitch a ride with the SOFIA crew as they chase the shadow of Triton, Neptune's moon.