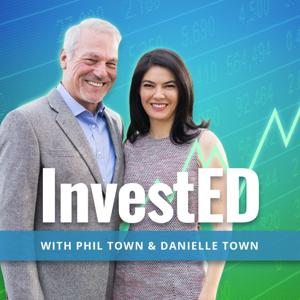 "Invert, always invert" — Charlie Munger
If you want to really be a great Rule #1 investor, you must have an investing strategy in place to help guide you. 
You must create a story for the company you want to invest in and determine why this is a great company. Once you have that story, invert it by flipping to the opposite point of view. 
You should try to create the argument that this investment isn't the best idea, and if you can't, then that is a sign that you don't know enough about the company yet.
So, as a part of your Four Ms checklist, one of the last steps is to invert. 
When you apply inversions to buying a business, there are four key reasons to look at: 
You have a serious inversion for every key reason to own the business
You know every reason not to buy a company, better than the short sellers
For every inversion, you know a solid rebuttal that erases the inversion
Short sellers are wrong!
In this podcast, Phil & Danielle cover why it's important to invert along with four key things to consider for your checklist inversions.
Learn more about buying wonderful companies with the Four Ms Guide! Click here to get started: https://bit.ly/3uHlZ2T
Topics discussed in this podcast:
How to Create a Story
Why You Should Always Invert
How to Invert to Own a Business
Four Key Points of Inversions
Relating to Chipotle & Gamestop
Learn more about your ad choices. Visit megaphone.fm/adchoices