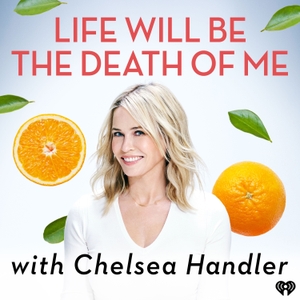 Chelsea Handler: Life Will Be the Death of Me
By iHeartRadio
What's Chelsea Handler: Life Will Be the Death of Me about?
Starting May 23rd, 2019: Listen to Chelsea Handler's first ever podcast series featuring candid, hilarious conversations about her life, her work and where she's headed next. The series is an entertaining, raw, smart, funny, heartbreaking and honest memoir of Chelsea's life changing year of self-discovery, healing and growth. The podcast features interviews with celebrities such as Connie Britton, Jake Tapper, Sean Hayes, Mary McCormack and more.
Life Will Be the Death of Me with Chelsea Handler is a production of iHeartRadio.