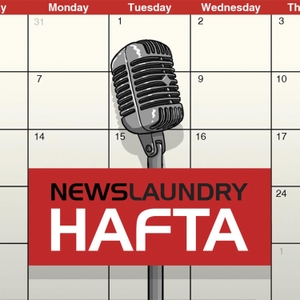 Chhota Hafta 309: Kashmir elections, Rahul Gandhi, 'love jihad' laws, and highs and lows of 2020
01.02.2021 - By NL Hafta
This week on NL Hafta, it's an all-Newslaundry panel of Abhinandan Sekhri, Raman Kirpal, Manisha Pande, Mehraj D Lone, and Jayashree Arunachalam.
The conversation starts with Mehraj explaining how the recently concluded District Development Council elections in Kashmir were aimed primarily at "depoliticising" the region's politics.
To listen to the full episode, subscribe to Newslaundry. See acast.com/privacy for privacy and opt-out information.