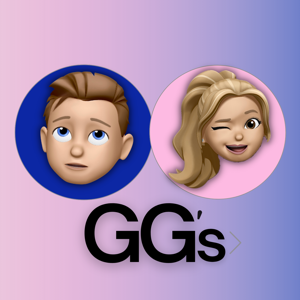 GG's Podcast
By Katherine Ellis
What's GG's Podcast about?
Girls & Guys. It's pretty simple. Girls want to know what Guys are thinking, and Guys want to know what Girls are thinking. Katherine Ellis and West Wilson discuss all the topics that happen in your friend group chats. The duo covers "What's Hot" in Celebrity drama, sports news, life in your 20's, dating, and more. The podcast features dedicated segments "For the Girls" and "For the Guys" to make sure that our whole audience gets to hear what they want.
New Episodes every Thursday. Video versions available on YouTube.