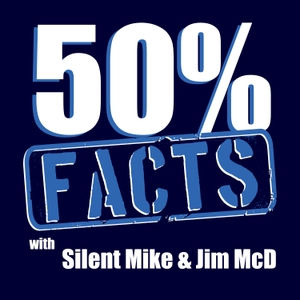 Chiropractor vs. Physical Therapist: Which one should you pick? w/Dr. Jordan Shallow
03.13.2019 - By 50% Facts
We're committed to having a physical therapist join us in the future, but THIS time we're talking to a chiropractor. Our questions:
What's different about their education?
What's similar about their approaches?
What's different?
Which may fit you best?
How can you tell if you're getting scammed?
Dr. Jordan Shallow is a chiropractor and competitive powerlifter. He helps us sort through these questions, and he gives his view on which differences matter and which don't.