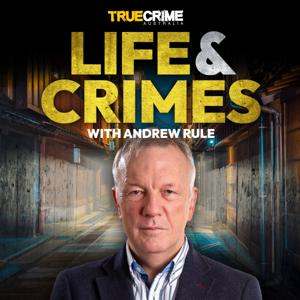 WARNING: DISTURBING CONTENT. Former tactical operations cop Keith Banks has seen his fair share of action. From dawn raids to busting bikies, he tells Andrew Rule about his many years in law enforcement and the heavy toll it took on him.
If you or someone you know needs assistance:
Lifeline on 13 11 14 or https://www.lifeline.org.au/
Beyond Blue 1300 224 636 or at www.beyondblue.org.au
Police Veterans Victoria: https://policeveteransvic.org.au/
More information about the book:
https://keithbanks.com.au/gun-to-the-head
Go to: https://heraldsun.com.au/andrewrule for columns, features and more
See omnystudio.com/listener for privacy information.