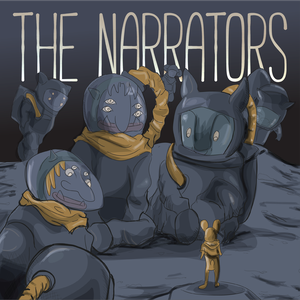 183: Chris Charpentier, "Weird Caribbean Weed"
04.19.2019 - By The Narrators
Episode 183: We went digging deep into the archives for this week's 420-friendly story about teenage shenanigans and strange encounters on a cruise ship. Show favorite Chris Charpentier originally told this story six years ago, on 16 May 2013, at the Deer Pile (R.I.P.) in Denver, Colorado; the theme of the show was "Fake."
Chris Charpentier is a Los Angeles-based comedian and actor who has performed on Jimmy Kimmel Live, Viceland's Flophouse, and more. He's the host of the podcast Sports Bullies: The Game; the star of the web series Brotherly; and a recurring character on the television show Those Who Can't.
Special thanks to TIQ TOK, who provided the outro music for this episode.
As always, you can subscribe, rate and review us wherever you get your podcasts. For the latest information about our live shows or special events, please check our Facebook page.