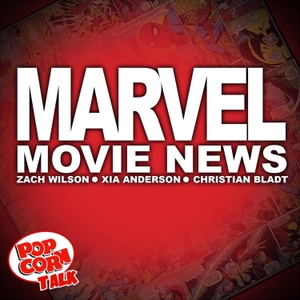 Chris Claremont Guests on Marvel Movie News! | MMN #282
07.10.2020 - By Marvel Movie News
X-Men Writer Chris Claremont guests on Marvel Movie News to discuss everything Marvel!
Hosts: Christian Bladt @ChristianDMZ | Cedric Welton @Ced_Says | Michael Shirley @ihatemichaelshirley
Popcorn Talk Network, the online broadcast network that features movie discussion, news, interviews and commentary. Each week hosts discuss a round table discussion of the latest News and insight regarding Marvel movies.
---
This episode is sponsored by
· Anchor: The easiest way to make a podcast. https://anchor.fm/app
Support this podcast: https://anchor.fm/marvelmovienews/support