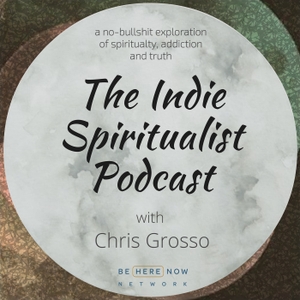 Chris Grosso The Indie Spiritualist
By Be Here Now Network
What's Chris Grosso The Indie Spiritualist about?
Indie Spiritualist host Chris Grosso is a public speaker, writer, recovering addict, spiritual director, and author. Through commentary, interviews and ragged truth-telling, the Indie Spiritualist podcast offers raw and real experiences and insights from an eclectic mix of artists, musicians, yogis, skateboarders, actors, spiritual teachers and more.
A come as you are invitation to spiritual exploration.