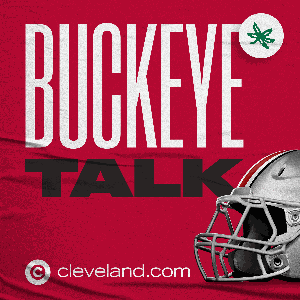 We're another day closer to the long-delayed start to the Ohio State football season, and today that means a closer look inside the potential receiver rotation for the Buckeyes this fall.
Nathan Baird and Stephen Means were in on a Zoom call with receivers coach Brian Hartline and four players from his room on Tuesday. What did they learn about Chris Olave's commitment to 2020 and beyond, the progress Garrett Wilson is making in the slot, what Hartline wants from that position long-term, how much of a factor Jameson Williams could be this fall and how the freshman have looked in early practices?
All of that is covered in this Thursday edition of the daily Buckeye Talk podcast. Come back to cleveland.com all week for more on the receivers and an update from Al Washington and the linebackers.
Thanks as always for listening to Buckeye Talk.
 See acast.com/privacy for privacy and opt-out information.