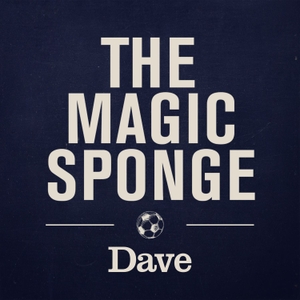 S1 Ep8 - Recording a podcast at Jimmy's Dad's pub in Crayford was always going to be difficult to contain. Thankfully, we managed to piece together something vaguely resembling a podcast but most of it was completely un-broadcastable. Contains guest appearances from Neil "Razor" Ruddock, Soccer AM's Tubes and a couple of Jimmy's mates. Honestly, it was like herding (inebriated) cats.
The Magic Sponge is a Pixiu production for Dave, produced by Joel Porter and Sam Pearson.
 See acast.com/privacy for privacy and opt-out information.