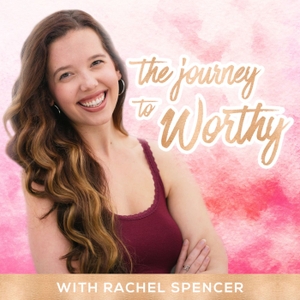 Blogger, Talk Show Host, Chronic Illness Advocate, and Self-love Guru--Nitika Chopra--sits down with me to talk about her journey dealing with Psoriasis/Psoriatic Arthritis and the physical, mental, and emotional effects that come with it. She also dives into her self-love practices and what truly made her see her worth. With her calming voice and loving vibe, you'll finish this episode feeling happy, worthy, and free.
Nitika Chopra has been a leader in the wellness industry since she founded her blog in 2010. As the host of the Talk Show Naturally Beautiful on Z-Living and as the on-air expert for Fresh on QVC, Nitika has always empowered women to use beauty as a tangible access point to self-love. 
Known for her straight-forwarded tone and intense vulnerability, Nitika recently took everything she had learned from suffering with psoriasis and psoriatic arthritis for the past 27 years and created a conversation about self-love in the chronic illness community. With her experience in public speaking, her highly engaged social media following and her raw and honest writing that she shares weekly on her blog, Nitika is determined to get honest with her audience so that they can get honest with themselves in a way that truly transforms lives. You can also find her doing weekly content in her free Facebook group the Chronic (illness) Crew and daily on her instagram @NitikaChopra.
IG: @nitikachopra
www.nitikachopra.com
Podcast: The Point of Pain
My Instagram: @mycoachrachel