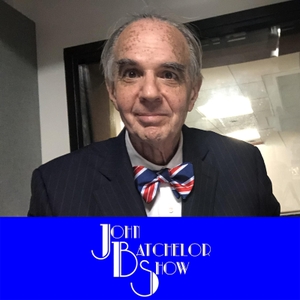 1011: #ClassicMaxHolland: Explaining "Deep Throat" as the "White Rat" 2of2: @WashingtonDecoded.
01.18.2021 - By The John Batchelor Show
Photo: The Watergate complex. The Kennedy Center is visible in the background. The boxy building at middle left is the former Howard Johnson's Motor Lodge, used during the 1972 Watergate burglaries to monitor the break-ins and wiretaps across the street.
 
http://JohnBatchelorShow.com/contact
http://JohnBatchelorShow.com/schedules
Parler & Twitter: @BatchelorShow
#ClassicMaxHolland: Explaining "Deep Throat" as the "White Rat" 2of2:  @WashingtonDecoded.
http://www.politico.com/magazine/story/2017/09/10/watergate-deep-throat-myth-mark-felt-215591
"…Nixon's surprise appointment of a dark-horse outsider, Assistant Attorney General L. Patrick Gray, to be acting director within hours stands as one of the most far-reaching personnel decisions ever taken by a president inadvertently. His attention consumed by the upcoming election, geopolitical strategy and the effort to withdraw U.S. ground troops from Vietnam, Nixon was anxious to avoid having Hoover's FBI become an issue in 1972. For the first time, a director was going to have to win Senate confirmation, and Nixon was leery of giving Democrats on the Judiciary Committee the opportunity to work over a nominee in an election year, possibly even block his confirmation. The president considered the appointment equal to nominating a chief justice to the Supreme Court. Nixon wanted a vigorous man who would occupy the post long after his second term ended. Gray's acting appointment was roundly criticized on the grounds that he was a Nixon crony. But he otherwise aroused little opposition because he was as colorless as his name.
Gray wasn't promised the permanent appointment, only that he would be considered for the post if he did a creditable job. Yet the message behind Gray's interim status—that Nixon was intent on bringing in someone from outside the bureau—was an unmistakable signal to several executives angling for the job, and they decided to retire. The ambitious Felt saw the acting designation, however, as a small opening. It still left six months in which to persuade Nixon to "see the light" by nominating an insider, as Felt wrote in his 1979 memoir…."