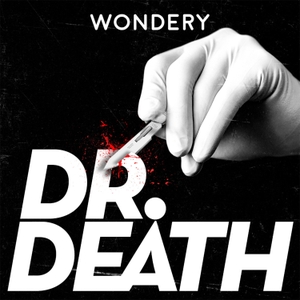 Michelle Shughart has her work cut out for her, since no doctor has ever been prosecuted for crimes committed while practicing medicine. His patient's lives would never be the same, but what would what would be the fate of Dr. Duntsch? The people in Dallas struggle to understand what drove him to do such horrible things. And what happens if the system faces another "Dr. Death." 
Subscribe to Dr Death on Apple, Spotify, NPR One, Stitcher or sign up for email updates at wondery.com to stay up to date about future episodes.
Please tell us what you think about our show and help us by answering a few questions at wondery.com/survey
Have a tip for us? Send us an email at tips@wondery.com
Support us by supporting our sponsors!
Zip Recruiter - Try ZipRecruiter FOR FREE at ziprecruiter.com/death 
Bombas - Save 20% by visiting bombas.com/death and entering the offer death in the checkout code space
Helix Sleep - Get up to $125 off your mattress at helixsleep.com/death. 
Audible - Start a 30-day trial and get your first audiobook free by going to audible.com/death or by texting DEATH to 500-500
Brooklinen - Get $20 off AND free shipping by going to brooklinen.com and entering promo code death
Simplisafe - Visit simplisafe.com/doctor and start protecting your home today the right way