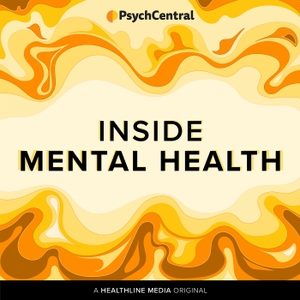 Do you know what a peer clubhouse is? What about a member's only clubhouse for people living with mental illness? These types of clubhouses have existed since 1949 and there are over 200 in the United States alone.
Join us as we chat with Dr. Ashwin Vasan, the CEO of the oldest clubhouse in America, Fountain House. Dr. Vasan tells us the theories behind the clubhouse model, the importance of respect in our communities, and what kind of results Fountain House has been able to achieve.
To learn more or to read the transcript, please visit the official episode page here.
Guest Bio:
Ashwin Vasan, MD, PhD, is the president and CEO of Fountain House, a national nonprofit organization that serves those living with serious mental illness. Fountain House's model of psychosocial care has inspired over 300 affiliate locations in 32 states. Dr. Vasan is also a primary care physician and assistant professor at Columbia University's Mailman School of Public Health. He has over 15 years of experience in improving health, social welfare, and opportunity for those with the greatest need.
About the Inside Mental Health Podcast Host
Gabe Howard lives with bipolar disorder and is a nationally recognized speaker and podcast host. He is the author of the book, "Mental Illness is an Asshole and other Observations," available from Amazon; signed copies available directly from the author. To learn more about Gabe, please visit gabehoward.com.