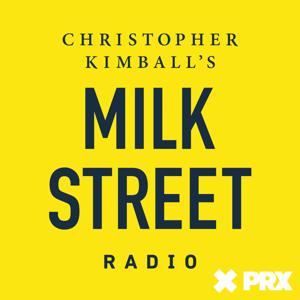 Noah Rothbaum and David Wondrich help us uncover the history of the cocktail, from the invention of drinks like the Long Island Iced Tea to the colorful characters who left their mark on the art of bartending. Plus, we learn the story behind the iconic Kit Kat jingle, "Gimme a Break," Adam Gopnik considers the pleasures of cooking and eating with your hands, and we use powerhouse pantry ingredients to make a quick noodle sauce.
Get this week's recipe for Ginger-Hoisin Noodles: https://www.177milkstreet.com/recipes/hoisin-ginger-noodles
We want to hear your culinary tips! Share your cooking hacks, secret ingredients or unexpected techniques with us for a chance to hear yourself on Milk Street Radio! Here's how: https://www.177milkstreet.com/radiotips
This week's sponsor: This Valentine's Day, Matter of Fact would be the perfect gift for a loved one, or for yourself. Matter of Fact is offering 15% off for the listeners of this podcast with the code milk15 at checkout. Go to matteroffact.com to get 15% off your order.  Hosted on Acast. See acast.com/privacy for more information.