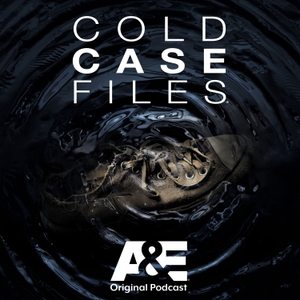 Cold Case Files
By PodcastOne / A&E
What's Cold Case Files about?
"Cold Case Files: The Podcast" explores compelling cases that have gone cold for years, and chronicles the journeys of the detectives who reopened them. The detectives relive the events of the crimes, revealing new twists and startling revelations for full immersion into these tragic cases. They rely on breakthroughs in forensic technology and the influence of social media to help crack these cases - bringing long-awaited closure to the victim's families and friends. "Cold Case Files: The Podcast" is hosted by Brooke Gittings ("Convicted", "Actual Innocence") with original music by Blake Maples.
From the Emmy and Peabody award winning studio Blumhouse Television ("The Jinx") and independent production studio, AMPLE, "Cold Case Files", the TV Show,, is all new Thursdays at 10P on A&E.