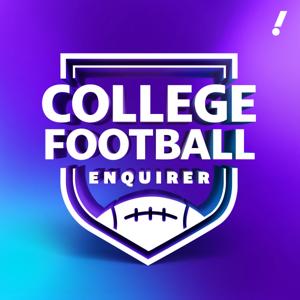 College Football Enquirer
By Yahoo Sports
What's College Football Enquirer about?
Yahoo Sports NCAA experts Dan Wetzel, Pete Thamel and SI's Pat Forde break down the latest college football & college basketball news with their unique blend of analysis, investigative journalism and eclectic humor. 
There will be overreactions, there will be beer, there will be reptiles, mascot fights, Florida Man stories & fast-food wars.
See acast.com/privacy for privacy and opt-out information.