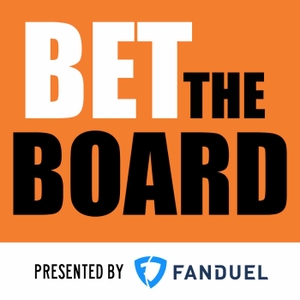 College Football Week 14 Picks: Florida at Tennessee, Indiana at Wisconsin + Ravens at Steelers
12.02.2020 - By Bet The Board
Place all your Bets by going to Fanduel.com/BetTheBoard and start with a Risk Free $1,000
Week 14 College Football Podcast is LIVE! The boys from BetTheBoardPodcast.com deep-dive the biggest games on the CFB board. Covid postponed a few games so Todd Fuhrman and Payne Insider navigated the waters to dissect 5 games uncovering key metrics, matchup analysis, and information to help you make more informed decisions at the FanDuel betting window.
▶️ College Football Playoff Rankings (2:25)
▶️ Trask vs Mac Heisman Odds (11:23)
▶️ Liberty at Coastal Carolina (20:42)
▶️ Florida at Tennessee (27:50)
▶️ West Virginia at Iowa State (34:15)
▶️ Indiana at Wisconsin (40:40)
▶️ Texas A&M at Auburn (50:07)
▶️ BEST BET (1:00:23)
▶️ Baltimore Ravens at Pittsburgh Steelers (1:03:54)
Comment below with YOUR best bet for the week!
Subscribe to Bet The Board Podcast