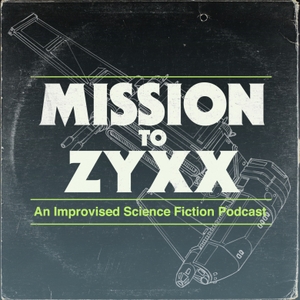 Season 3 Coming March 20th... on Maximum Fun!
02.06.2019 - By Mission To Zyxx
Open your hangar bays, because we'll be back March 20th with Season 3! And get this: We're now part of the Maximum Fun podcast network. We are tremendously pumped to join such a great roster of shows, on a fan-supported, artist-owned network. Or as C-53's pelvis would say: Let's P-p-p-p-party!