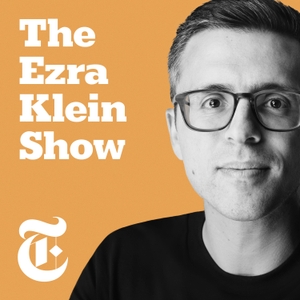 Every Tuesday and Friday, Ezra Klein invites you into a conversation about something that matters. How do we address climate change if the political system fails to act? Has the logic of markets infiltrated too many aspects of our lives? What is the future of the Republican Party? What do psychedelics teach us about consciousness? What does sci-fi understand about our present that we miss? Can our food system be just to humans and animals alike?
Subscribe wherever you listen to podcasts.
You can find transcripts (posted midday) and more episodes of "The Ezra Klein Show" at nytimes.com/ezra-klein-podcast, and you can find Ezra on Twitter @ezraklein.
Thoughts? Guest suggestions? Email us at [email protected]
"The Ezra Klein Show" is produced by Roge Karma and Jeff Geld; fact-checking by Michelle Harris; original music by Isaac Jones; mixing by Jeff Geld.