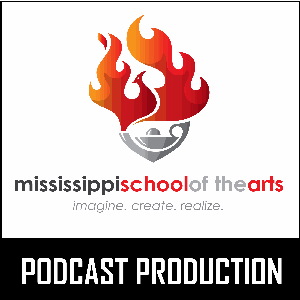 E12 – Commencement 2020 for the Mississippi School of the Arts
06.26.2020 - By Creative Expression
Jawan Hopson (Alumni Hall of Fame)
Listen to the virtual commencement for 2020. Due to an international health crisis, we were forced to abruptly end our school year on campus, but seniors persevered and finished strong. We'll hear from Jonathan Blake Sauls (Salutatorian), Jessica Ramsey Luke (Valedictorian), Dr. Nathan Oakley (Chief Academic Officer at the Mississippi Department of Education), and a commencement address by 2006 vocal music alum, Ezekiel McCall.
We congratulate 2020 MSA Hall of Fame inductee, Jawan Hopson. Jawan, a 2012 vocal music alum, pursued a bachelor's degree in Arts and Entertainment Management from Pace University, and currently employed at Black Entertainment Television in New York City.
Virtual Commencement 2020
E10 – Ezekiel Andrew McCall Shares Insight as a Performing Artist
Ezekiel McCall (Commencement Speaker)