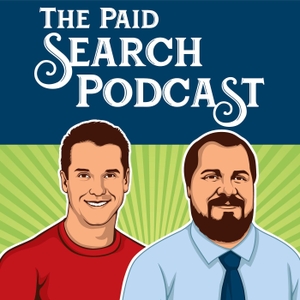 Please support our sponsors because they make the show possible!
Get Opteo for free for two months - https://opteo.com/psp2     
Show Notes:
This week we compare Google Shopping Ads to Google Search Ads and we cover three important areas to consider when starting a Shopping campaign: cost per click, bidding, and campaign optimization. We look at these three areas in relation to a shopping campaign and we compare and contrast the differences to a traditional search campaign. We hope you enjoy the episode, and if you'd like more Google Shopping episodes, please let us know. Thanks for listening!
Search News:
Google to Stop Selling Ads Based on Your Specific Web Browsing - https://www.wsj.com/articles/google-to-stop-selling-ads-based-on-your-specific-web-browsing-11614780021
Charting a course towards a more privacy-first web - https://blog.google/products/ads-commerce/a-more-privacy-first-web/
Don't miss the weekly Aftershow:
Don't miss the aftershow! Join hundreds of other Paid Search Podcast fans for our exclusive weekly aftershow at Patreon, along with other exclusive content. Check it out - https://www.patreon.com/paidsearchpodcast 
We need your help! Please help us grow the show:
If you don't mind, please leave us a rating and review where you listen to podcasts and share the show with friends because it helps us grow the show and create more content.
Send us your questions here - https://paidsearchpodcast.com/contact-us/ 
First 100 Episodes - https://paidsearchpodcast.com/archive/