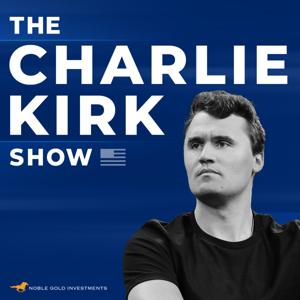 Conservatism: What It Really Means in Modern America with Yoram Hazony
05.04.2022 - By The Charlie Kirk Show
As we find ourselves living through the Cultural Marxist assault on the neoliberal order, many conservatives are sitting on the sideline trying to figure out where they went wrong. Charlie is joined for this entire episode by the exceptional author of an important new book, 'Conservatism: A Rediscovery,' — Yoram Hazony. They walk through the foundations of the American conservative movement in the 1960s, the important distinctions between being a "classical liberal" and a true conservative, and why it all matters more than ever as we undertake one of the greatest fights in our cultural history in light of the death of Roe. 
Support the show: http://www.charliekirk.com/support
See omnystudio.com/listener for privacy information.