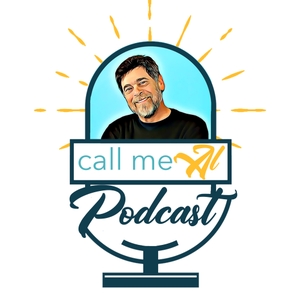 Conversation with Cindy Vogan
04.09.2020 - By Call Me Al
Al interviews Cindy Vogan.
Cindy Vogan is the founder and CEO of Whole Life Services Inc. (WLS) in Hermitage Pennsylvania.  She graduated from Clarion University of Pennsylvania in 1989 with a Bachelor of Science in Psychology, and Robert Morris University in 2013 with a Master's Degree in Non Profit Business Management. Cindy's career began a Residential Program Worker, providing supports to individuals with developmental and intellectual disabilities. She then went on to be Program Specialist in a Sheltered Workshop environment.
Having developed a passion for this work, Cindy founded Whole Life Services, a Non-Profit organization specializing in providing person-centered supports to meet the unique needs of individuals and their families.  The agency opened in her home in 2001 with two employees, serving one individual. The agency now has grown to employ 133 employees and is serving 93 individuals.  The Administrative Offices are at 1565 East State St. in Hermitage Pa.  Also located at East State is our consignment store Studio C.  The Licensed Adult Training Facility is located at 3199 Innovation Way, at Linden Pointe in Hermitage.  Whole Life Services Inc. operates (8) individualized residential homes in Mercer County. Whole Life has established other locations in the community that are owned and operated by private owners or operators. Included are:  Olive's Boutique, a gift shop in Sharon Regional Hospital, Get 2 Work Productions, and The Valley Fab Lab.
Cindy is passionate about building teams that will work together to achieve positive outcomes.  In order to accomplish this, she strives to empower others to utilize their gifts and talents.  She credits her leadership skills to her involvement in several programs during her youth including Upward Bound, Junior Achievement, and a Presidential Classroom for Young Americans, believing that early intervention and support for teens is key to a successful adult life.
Cindy resides in Hermitage with her son.  She also has a daughter and two grandchildren.
For more interviews subscribe to the Call Me Podcast on itunes: https://itunes.apple.com/us/podcast/call-me-al/id1441852995
Season 3 of the Call Me Podcast is brought to you by CONNECT Communities. CONNECT's mission is to Make Lives Better. We achieve this by providing complex and specialized services for people living with brain injury and stroke in a nurturing and innovative community environment. Through our Life Redesign Model™, we empower people by applying our knowledge and experience to coach, challenge and motivate each person to reach their unique personal goals and build a fulfilling life for themselves. CONNECT is one of few organizations accredited through Accreditation Canada using the Acquired Brain Injury standards. For more information visit their website: https://connectcommunities.ca/