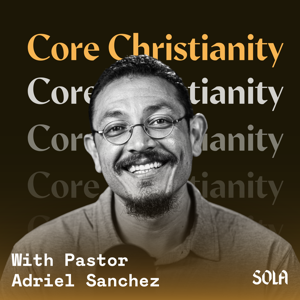 Core Christianity
By Adriel Sanchez
What's Core Christianity about?
Core Radio is dedicated to helping the body of Christ by answering the tough questions of our time.
Now live Monday through Friday from coast to coast on more than 275 radio affiliates, Pastor Adriel Sanchez and Dr. Bill Maier give biblical answers that not only show why Christianity is true, but also why it's good and beautiful. As an essential part of our multimedia effort to teach believers the core truths of historic Christianity, Core Radio helps people experience the comfort of the gospel and gain confidence and wisdom.