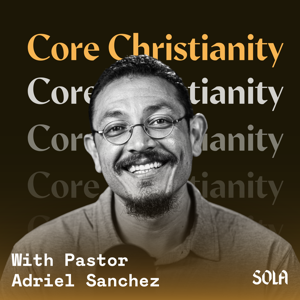 Core Christianity
By Adriel Sanchez
What's Core Christianity about?
The Core Christianity radio program was created to address a growing problem in the United States—people do not understand what the Bible teaches. Seminary professor, author, and theologian Michael Horton helped launch the show that is now hosted by Pastor Adriel Sanchez and Dr. Bill Maier.
Adriel Sanchez is pastor of North Park Presbyterian Church, a congregation in the Presbyterian Church in America (PCA). In addition to his pastoral responsibilities, he also serves the broader church as the host of the Core Christianity national radio broadcast.
Dr. Bill Maier is a veteran broadcaster with a background in both general market and Christian radio. He also holds a doctoral degree in clinical psychology from Biola University in Southern California. Many listeners may be familiar with Bill's work for the national media ministry Focus on the Family, where he hosted the "Weekend Magazine" program and the "Family Minute with Dr. Bill Maier."