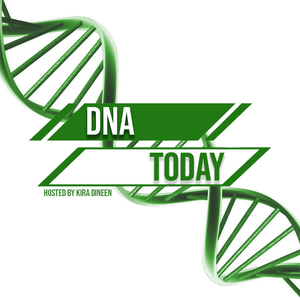 Two leaders from the Coriell Institute for Medical Research join the show to discuss biobanking. Nahid Turan, Chief Laboratory Officer, and Alissa Resch, Chief Scientific Officer, lead separate aspects of the Institute scientific efforts.

Coriell is known for its impact in the world of biobanking. If you've ordered biological materials in the past for research, there's a good chance you've ordered from them before. In its 65 year history, Coriell has partnered with many federal, private and nonprofit organizations, offering expertise in the collection, processing, storage and distribution of biological materials, and in the process built one of the most diverse and important collections of biomaterials in the world. It's because of their collection that endeavors like the Human Genome Project were possible and that the science of personalized medicine thrives today.
On This Episode We Discuss:
Definition of Biobanking and Process
Sample Tissue and Species Types
Number of Samples
Disease Representation
Approach to Finding Specific Samples
Research Access and Shipment
Organizations, Institutions and Projects Supplied
Including the Human Genome Project and the 1,000 Genomes Project!
Managing Big Bio Data
To learn more about Coriell head over to their website, specifically their biobanking page. Stay updated with their latest news by following them on Twitter.
Stay tuned for the next new episode on April 5th, 2019. This will be the 100th episode of DNA Today! To celebrate I interview Carl Zimmer, a popular science writer for the New York Times and has also contributed to The Atlantic, National Geographic, Time and Scientific America. He has won the Stephen Jay Gould Prize Among many other honors for his journalism. Zimmer teaches science writing at Yale University. His books include Parasite Rex, Evolution: The Triumph of an Idea, Microcosm and his latest, She Has Her Mother's Laugh which we will be discussing on next month's episode. So tune back in on April 5th to hear the interview!
New episodes are released on the first Friday of the month. See what else I am up to on Twitter, Instagram, Facebook and iTunes. Any questions/inquiries are welcome and can be sent to info@DNApodcast.com.