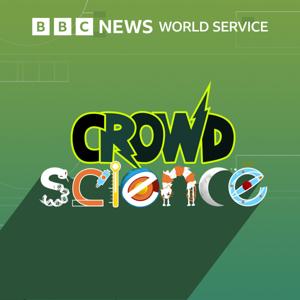 Could we completely switch to renewable energy?
10.29.2021 - By CrowdScience
As the world slowly moves away from using fossil fuels for electricity, one tiny Scottish island has proved it's possible to rely almost entirely on renewables.
The inner Hebridean isle of Eigg used to get its power from diesel generators. But in 2008 its residents launched the world's first electricity system powered by nature, and the Crowdscience team wants to know exactly how they did it, and whether such a model could work in other places with no national grid? Marnie discovers that the community is key to the success of this project, meeting the maintenance men who taught themselves to install equipment and solve any problems themselves, and hearing from residents who've changed their habits to use less juice. With the mainland more than an hour away by a once-daily ferry, this kind of resourcefulness is vital. Hydroelectric generators harness the power of running water and are complemented by wind turbines and solar panels on peoples roofs, meeting 95% of Eigg's energy needs. Now others are learning from this unique experiment and we meet the Malawians who were inspired after visiting Eigg. A solar grid in the village of Sitolo has provided power to thousands of people, and the people who designed it are planning others.
Thanks to Eigg residents: Sue Hollands, Maggie Fyfe, Eddie Scott, Bob Wallace, Greg Carr
Presented by Marnie Chesterton
Produced by Marijke Peters for BBC World Service.
This episode of CrowdScience has been edited to correct a factual error
Image: Wind turbines on Eigg Credit: Getty Images