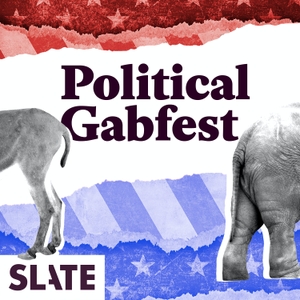 As part of our 15th anniversary celebration please share an original political cocktail recipe with us. Visit www.slate.com/cocktail to submit your recipe!
Here are some notes and references from this week's show:
Emily Bazelon for The New York Times Magazine: "The Pandemic Election"
Isaac Chotiner for The New Yorker: "How We Can Contain the Second Wave of the Coronavirus"
Mike Pence for The Wall Street Journal: "There Isn't a Coronavirus 'Second Wave'"
Between the World and Me by Ta-Nehisi Coates
Between the World and Me on HBO
Ta-Nehisi Coates for The Atlantic: "The Case for Reparations"
The Water Dancer by Ta-Nehisi Coates
Josie Duffy Rice for Vanity Fair: "The Abolition Movement"
Barack Obama for The Atlantic: "I'm Not Yet Ready to Abandon the Possibility of America"
Jed Sugerman for The Washington Post: "Trump's Legal Challenges to the Election Will Help Democrats"
Here are this week's cocktail chatters: 
Emily: Blood Runs Coal: The Yablonski Murders and the Battle for the United Mine Workers of America by Mark A. Bradley 
John: John's fundraising page for Covenant House's Virtual Sleep Out; Charlotte Regan's short documentary, "No Ball Games: Life and Play Through the Eyes of Children Across the UK"
David: Washington Post: "Fort Hood is named for a Confederate traitor. Is it time for 'Fort Benavidez'?"
 
Listener chatter from Mike @rifenbury: Kanazawa Kenichi video 
For this week's Slate Plus bonus segment David and John discuss the holiday movies they'd like to see made.
You can tweet suggestions, links, and questions to @SlateGabfest. Tweet us your cocktail chatter using #cocktailchatter. (Messages may be quoted by name unless the writer stipulates otherwise.)
 
The email address for the Political Gabfest is [email protected] (Email may be quoted by name unless the writer stipulates otherwise.)
Podcast production by Jocelyn Frank.
Research and show notes by Bridgette Dunlap.
Learn more about your ad choices. Visit megaphone.fm/adchoices