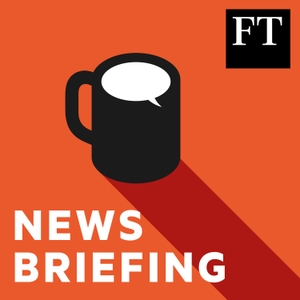 Covid-19 vaccine makers seek protections, US homebuilder stocks rise, Ant IPO
08.26.2020 - By FT News Briefing
European vaccine makers want EU exemptions that would protect them if there are problems with new Covid-19 vaccines, and low interest rates have helped US homebuilder stocks surge to record highs. Plus, the FT's James Fontanella-Khan explains why Ant Group chose to list its potentially record setting IPO outside the US. 
Covid-19 vaccine makers lobby EU for legal protection
https://www.ft.com/content/12f7da5b-92c8-4050-bcea-e726b75eef4d?
Low rates help propel US homebuilder stocks to record highs
https://www.ft.com/content/9b54ab06-2d57-44a1-85c2-47c114589c22
Ant Group reveals $2.6bn profit as it files for blockbuster IPO
https://www.ft.com/content/b5f6fed2-2dcf-48dc-9097-a49bff5532dc
 See acast.com/privacy for privacy and opt-out information.