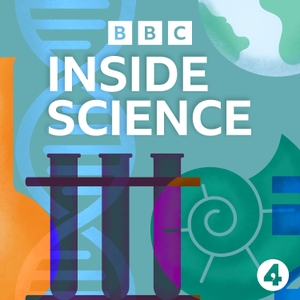 Covid vaccines in children; preventing dengue; algal blooms; supersonic flight
06.10.2021 - By BBC Inside Science
Should we be vaccinating children in the UK against SARS-Cov 2? Children are rarely seriously ill if they catch Covid but infections mean missed school, and they can pass it onto older vulnerable people. The US, Canada, Israel and Dubai are some places that are already vaccinating the under 18s and Pfizer has recently published data from a trial of its mRNA vaccine in just over 2000 12-15 year olds, showing no safety concerns. Gaia Vince discusses the issue with Professor Beate Kampmann, consultant paediatrician and Director of the Vaccine Centre at the London School of Hygiene and Tropical Medicine.
Dengue fever is a widespread tropical disease caused by a virus spread by the Aedes aegypti mosquito. Until now, there's also been no way of preventing dengue aside from trying to get rid of mosquitoes, which is pretty tricky. Gaia hears from the World Mosquito Programme's Dr Katie Anders about some positive news from a large trial in Yogyakarta in Indonesia, where mosquitoes infected with a harmless bacteria called Wollbachia, were deliberately released. The researchers found a 77% drop in cases of dengue in the areas where the infected mosquitoes were released. Hospitalisations were 84% lower.
This week the first attempt to map algal blooms globally has been released, and it also charts how blooms have changed over the last thirty years. And the news isn't good. Henrik Enevoldsen of the UN who's based at the University of Copenhagen, has spent thirty years studying these phenomena and he explains how the growth in aquaculture has had an impact on the rise of algal blooms in some parts of the world.
Nearly twenty years after Concorde last flew, a company called Boom is promising to bring back supersonic passenger flights in the next few years. They say it'll all be environmentally sustainable. The company has sold some new jets to the US airline United. Gaia talks to Dr Guy Gratton, an engineer and pilot at Cranfield University, about how green supersonic flight can be.