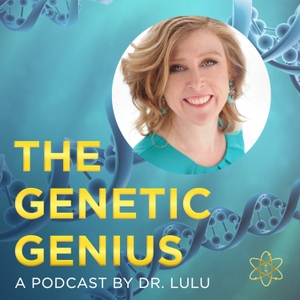 COVIDNOSIS HYPNOTHERAPY: THE ULTIMATE PANDEMIC RELIEF WITH MICHAEL MEZMER
05.20.2021 - By The Genetic Genius
On this week's episode #50 of the Genetic Genius, hypnotherapy expert Michael Mezmer discusses his new program "CovidNosis Hypnotherapy - The Ultimate Pandemic Relief."
Here are some of the topics and questions we discuss on the show.
1. What is hypnotherapy?
2. What specific health conditions can hypnotherapy be useful for?
3. Is there a specific aspect of hypnosis that you specialize in or what's your passion in helping others?
4. What is the process like? Can you walk us through what a hypnotherapy session would look like with a client?
5. What is the new program Covidnosis Hypnotherapy all about?
6. How does it address both physical and mental symptoms of COVID?
7. Can you explain the three steps of the program?
8. How long does the program take to complete?
9. Do clients need to go through the program more than once?
10. Why do you think that the pandemic has made such a huge impact on mental health? Is it deeper than just "chronic stress"?
11. Can hypnosis change the function of the DNA or alter damaged DNA?
To learn more about Michael Mezmer and schedule a Hypnotherapy session visit: www.covidnosis.weebly.com or email Michael @ [email protected]
Follow Michael Mezmer on social media: IG @michaelmezmer , Linkedin - Michael Mezmer
To learn more about Dr. LuLu Shimek, pre-order her new book, and make an appointment please visit www.doclulu.com
See omnystudio.com/listener for privacy information.