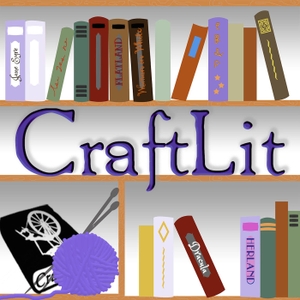 CraftLit - Serialized Classic Literature for Busy Book Lovers
By Heather Ordover
What's CraftLit - Serialized Classic Literature for Busy Book Lovers about?
***Audiobooks-with-Benefits for Busy People***
Busy? Wish you had time to read? We feel the same way - which is why CraftLit's been podcasting since 2006! *** This weekly annotated audiobook podcast brings you serialized classic literature with audio "annotations." Host Heather Ordover fills in any relevant tidbits before playing the next chapter of the current book (she tries to "teach to the joke"). *** Listeners regularly call in to share their thoughts to be played in the next episode which keeps the "book club" vibe going. *** The podcast has been in continuous weekly production since 2006 — our current book, "The Count of Monte Cristo" by Alexandre Dumas begins with episode 402.
* As seen in What's Hot on iTunes *
* As heard on NPR's Weekend Edition Sunday | FiberHooligans | Podcast 411 | Marly Bird's Yarn Thing Podcast | Math-4-Knitters | Eddie's Room | Libsyn's Podcasting Luminaries | Chilling Tales for Dark Nights | WEBS podcast *