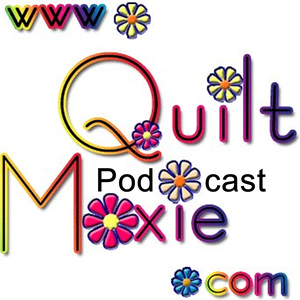 Topics include:
1. Gallery - When Lions hunt Zebras
2. Thank you
3. Swatch Fun
4. Bolero
✓ As promised, When Lions hunt Zebras, the award winning quilt is in the gallery …all
cathedral windows.
✓ Thank you's go out for your positive feedback. We are happy that the podcast is
helping you.
✓ Ariana begins by swatching for the Perfect fit Seamless Crazy Lace Cardigan by Myra
Wood and completes the first project the bolero.
Subscribe  to our mailing list to get your next and every episode with Show Notes delivered directly to your email as soon as the episode is available.  It's a simple one-time drop of your email address into the subscription form and check "receive podcast by email".  You can easily unsubscribe at any time.  We respect your email privacy.