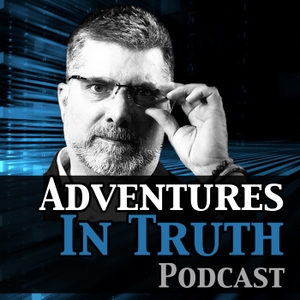 Dr Jeff and Jim unravel the confusion and misinformation regarding wellness. How can we begin to shift from a disease model of health to a wellness model. How do we start to actually take responsibility for our health when all our power has been outwardly directed to Doctors and beliefs about our ability to impact our health. This is a very relevant topic with huge impact on our well being.
Ready to Dive in?
We deeply appreciate your support! Please subscribe to our YouTube page and like us on Facebook using the links provided. We would love to hear from you. Please comment with your thoughts, questions and ideas, and any topic you'd like us to explore.
LISTEN:
iTunes, Podcast Addict, Stitcher, Deezer, Spotify- Adventures in Truth Podcast
Website: https://adventuresintruthpodcast.com/
YouTube- https://www.youtube.com/channel/UCzX3...
Facebook- @Aitpodcast
BBS Radio- https://bbsradio.com/adventuresintruthpodcast (Sat 10a pst)
WATCH:
FB Live, YouTube, Roku, AppleTV, Fire, Amazon, Periscope, Andriod
e360tv- www.e360tv.com (LIVECAST Wed @ 8a pst and Fri @ 4p pst)