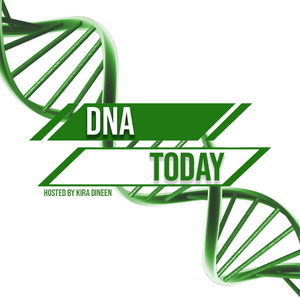 In this podcast discussion we peek into the world projected by J.D. Lasica in his new genetics thriller novel, Biohack. We consider and debate a few ethical issues that arise in the book focusing on the potential implications CRISPR has for our future.
J. D. Lasica is an author, Silicon Valley entrepreneur and public speaker. He spoke at the United Nations in 2012 about how to use social media to combat global poverty, and he has given talks on four continents. His new book Biohack is a high-tech genetics thriller.
Dr. Katie Hasson, is the Program Director on Genetic Justice at the Center for Genetics and Society. She was an assistant professor of sociology and gender studies at the University of Southern California. She has researched and written on reproductive technologies and women's health.
On This Episode We Discuss:
The genetics thriller novel Biohack and the bioethical issues it raises
Potential scientific advances with CRISPR technology
The bioethical implications of those advancements
Which countries these advances are most likely to occur
The bioethical debate change between PGD embryo selection and CRISPR edited embryo, prior to in vitro fertilization
Potential restrictions on which genes can be manipulated, disease related vs physical traits
Want to delve further into the bioethics of CRISPR? Check out this article from guest Dr. Katie Hasson about designer DNA not being just for designer babies. Another interesting article that complements our discussion in the podcast is Nathaniel Comfort's "Can We Cure Genetic Diseases Without Slipping Into Eugenics?" Intrigued by our conversation about a child having three biological parents (this is not science fiction) Leah Lowthrop wrote articles about the impact in the fertility industry and the slippery slope this technique could become. Genetics and Society has many more articles to explore!
If you are one of the first ten people to sign up for JD's J.D.'s Best of Indie email list you will receive a free copy of the "Biohack" ebook plus the Hacked Celebrity Files, a full-color PDF outlining Hollywood celebrities and historical figures targeted by the biotech company in the novel. Can't wait to see if you have won? Buy the book on Amazon for $1 or read it for free through amazon Kindle Unlimited.
Be sure to give both J.D. Lasica and Genetics and Society a follow on Twitter.
Stay tuned for the next new episode of DNA Today on July 6th, 2018. New episodes are released on the first and third Fridays of the month. See what else I am up to on Twitter, Instagram, Facebook and iTunes. Questions/inquiries can be sent to info@DNApodcast.com.