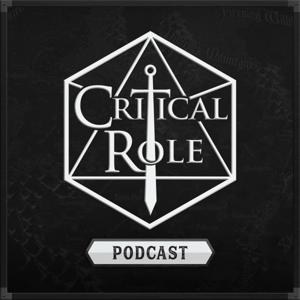 Critical Role
By Critical Role
What's Critical Role about?
Welcome to Critical Role, home of a bunch of nerdy-ass voice actors playing tabletop roleplaying games! Enter a world of glorious imagination and improvisation with a group of the finest collaborative storytellers around.
Here you'll find our TTRPG and adjacent shows, including Critical Role, Exandria Unlimited, 4-Sided Dive, and a growing selection of one-shots.