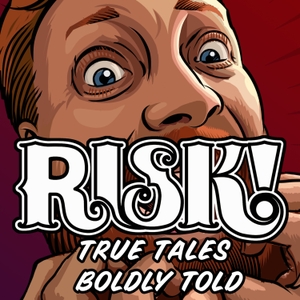 CRS 149: Finale
07.15.2021 - By RISK!
A Classic RISK! episode from our first two years! In our twenty sixth episode, Kerri Kenney-Silver, Dave Hill, Jackie Kashian, Seena Jon and Dawn Fraser tell true tales on a variety of topics in this the season closer. This episode marked the end of our first year of podcasting. Jen Nails joins in with a comedy sketch. Kerri Kenney-Silver visits a hypnotist to the stars, Dave Hill goes to Sing Sing, Jackie Kashian bottles rage, Seena Jon wants to dip his balls in it, and Dawn Fraser brings out the dead. Jen Nails channels 6th Grader Lylice Martin, the heroine of her book Next To Mexico.
Support RISK! on Patreon at Patreon.com/RISK
Make a one-time donation to RISK! at PayPal.me/RISKshow
Get tickets to RISK! live shows at RISK-show.com/tour
Get the RISK! book at TheRISKBook.com
Take storytelling classes at TheStoryStudio.org
Hire Kevin Allison to make a personalized video at Cameo.com/TheKevinAllison
Hire Kevin Allison as a coach at KevinAllison.com
See omnystudio.com/listener for privacy information.