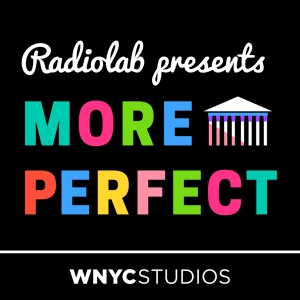 On this episode of More Perfect, we explore three little words embedded in the 8th Amendment of the U.S. Constitution: "cruel and unusual." America has long wrestled with this concept in the context of our strongest punishment, the death penalty. A majority of "we the people" (61 percent, to be exact) are in favor of having it, but inside the Supreme Court, opinions have evolved over time in surprising ways.
And outside of the court, the debate drove one woman in the U.K. to take on the U.S. death penalty system from Europe. It also caused states to resuscitate old methods used for executing prisoners on death row. And perhaps more than anything, it forced a conversation on what constitutes cruel and unusual punishment.
The key links:
- The invoice that revealed the identity of Dream Pharma- The email exchanges between Arizona and California officials regarding lethal injection drugs- Handwritten lethal injection protocols from Arkansas- An interview with Bill Wiseman, the Oklahoma state legislator who invented lethal injection in America, conducted by Scott Thompson of KOTV.
The key voices:
- Maya Foa, Director of Reprieve's Death Penalty team- Paul Ray, State Representative, House District 13, Utah- Robert Blecker, Professor at New York Law School and author of The Death of Punishment- Carol S. Steiker, Professor at Harvard Law School- Jordan M. Steiker, Professor at University of Texas Law School
The key cases:
- 1879: Wilkerson v. Utah- 1972: Furman v. Georgia- 1976: Gregg v. Georgia- 2008: Baze v. Rees- 2014: Glossip v. Gross
More Perfect is funded in part by The William and Flora Hewlett Foundation, The Charles Evans Hughes Memorial Foundation, and the Joyce Foundation.
Supreme Court archival audio comes from Oyez®, a free law project in collaboration with the Legal Information Institute at Cornell.
Special thanks to Claire Phillips, Nina Perry, Stephanie Jenkins, Ralph Dellapiana, Byrd Pinkerton, Elisabeth Semel, Christina Spaulding, and The Marshall Project.
Portions of this episode aired on June 2, 2016.