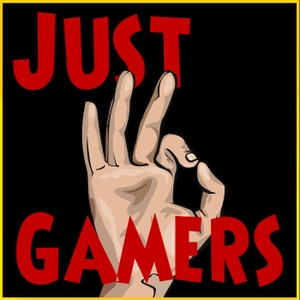 This week, we work hard for the money, so hard for it honey. We can't stop working until Red Dead 2 is done, so we pod while we work, and talk about Rockstar's 100-hour work weeks, our thoughts on Black Ops 4, Blizzard backing off from Diablo 4, and NA's chances at the League World Championship 2018. Then we play a round of "Which Came First? (Like From A Dick.)". We also announce the winner(s) of our Logo Design Competition!
We are now on Spotify! Just OK Gamers on Spotify
Just OK Gamers Official Merch Store! shop.justokgamers.com
Join us on Discord! discord.gg/justokgamers
Exclusive Patreon Podcasts! patreon.com/justokgamers
Check us out on Twitch! twitch.tv/justokgamers
Check out our Subreddit: reddit.com/r/justokgamers.
Leave us a Voicemoyle! 1-615-763-JOKG(5654)
Become the Listener of the Week, Leave us a review on iTunes!