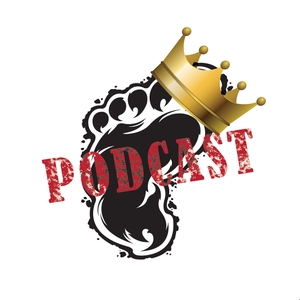 For Episode 16 of the Bigfoot, King of the Forest Podcast, Jeff & Sara are back after Jeff's Surgery Hiatus and want to talk about Weird Shit. In the first part of the show, Sara discusses 10 Cryptds that turned out to be real. From Platypus & Kangaroo to Devil Birds and Giant Squids, a large number of Cryptids ended up being real and this gives us hope about Bigfoot, Mothman, and other modern Cryptozoological Creatures.
In the second part of the show, Jeff digs into the weird and wonderful world of Bigfoot Religions and Sasquatch Cults. From Enkiduism and the Divine Nature of Sasquatch, to The Holy Order of the Sasquatch, and the creepy Sasquatch People, people around the world love to worship our hairy hominid friend. And we love to talk about it.
Some of the stories and things mentioned include: 
Your Weekly Strange: November 25, 2018
Listverse: Top 10 Cryptids that Turned Out to be Real
Enkiduism Website
Enkiduism PDF
The Holy Order of the Sasquatch
Join the Holy Order! Buy their Stuff!
Sasquatch People
Psychic Sasquatch
Mysterious Universe: Wandering Shaman Article
Bigfoot Mountain: Don't Drink the Kool-Aid
This week's Top 10 list is the Top 10 Signs You May Be in a Bigfoot Cult