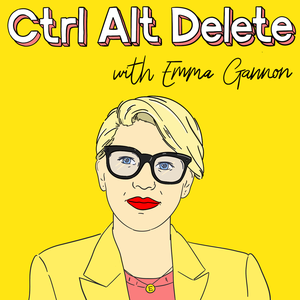 Ctrl Alt Delete
By Emma Gannon
What's Ctrl Alt Delete about?
Welcome to Ctrl Alt Delete! I'm Emma Gannon and this is my podcast. It's been nominated for a WEBBY, been recommended by Sunday Times 'top 50 podcasts', voted one of the '30 best podcasts for curious minds' by WIRED magazine and selected in 'best podcasts of 2017' by ESQUIRE.
I interview people I admire about the themes in my first book Ctrl Alt Delete, such as creativity, work, wellbeing, the internet, social media, feminism, identity, mental health, careers and everything in between. 
Past guests include Lena Dunham, Gillian Anderson, Liz Gilbert, Alice Levine, Zoella, June Sarpong, Dawn O'Porter, Rowan Blanchard, Will Young and Mara Wilson. I hope you enjoy the chats!