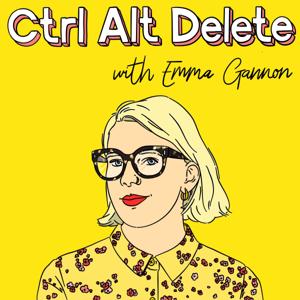 Ctrl Alt Delete
By Emma Gannon
What's Ctrl Alt Delete about?
Ctrl Alt Delete subverts the traditional career show. Instead, it's for people who are more interested in shaping their work rather than letting their work shape them. The main focus is work, wellbeing and creativity. Hosted by bestselling author Emma Gannon, she has a gentle line of questioning that starts with work, and ends up wherever the conversations lead. Named Best Business podcast by Vuelio, Webby award nominee and named 50 Best Podcasts by Sunday Times, Ctrl Alt Delete is a gateway into new ideas – with past guests varying far and wide including Elizabeth Gilbert, Reni Eddo-Lodge, Jacqueline Wilson, Lena Dunham, Julia Cameron, Priyanka Chopra-Jonas, Ava DuVernay, Gillian Anderson and Mrs Hinch.
Hosted on Acast. See acast.com/privacy for more information.