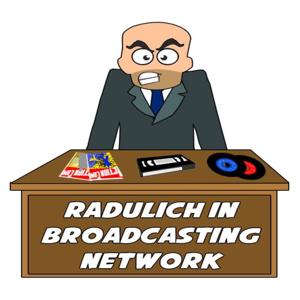 Cuphead DLC, Neon White, Best Games of 2022 So Far - VG2M # 313
07.06.2022 - By W2M Network
Now that the first six months have passed in 2022 it serves as a great halfway point to examine how things have been up to this point in the gaming year. Sean, Marc, and Daniel give out their Best Games of 2022 So Far with each person dishing out their Top 5. You'd obviously expect major games such as Elden Ring and Horizon Forbidden West to be on there, but what surprises could be there for some games to check out this summer.
Sean also checked out some games this week, namely the newly released DLC Cuphead: The Delicious Last Course, the Live a Live Demo, and Neon White as well. Sean discusses why he absolutely loves Neon White. How the Live a Live Demo gets you hyped for the remaster's release in a few weeks. Plus, Marc also has a lot more thoughts on Fire Emblem: Three Hopes as well.
In the news, Sucker Punch finally quells rumors of a new Sly Cooper or InFamous game, Nintendo opens up a monthly subscription warranty program for the Switch, HALO Infinite Co-op Campaign progression and why it is a good thing for more games.
There's also discussion on gamer hate affecting both God of War Ragnarok and Return to Monkey Island. The death of the Intellivision Amico patent, could an NFT console actually happen? And what are some Nintendo franchises we'd like to see make a return?
You can also watch the show on the W2M Network Youtube channel here:
https://youtu.be/HQF7AdY9JX8
Timestamps:
(00:00:30) - Intro: 4th of July Celebrations
Games We Played -
(00:02:40) - Fire Emblem: Three Hopes - Marc
(00:09:40) - Marc completes his SNES Physical Collection
(00:12:45) - Neon White - Sean
(00:17:55) - Cuphead: The Delicious Last Course - Sean
(00:21:00) - Live a Live Demo & Card Shark Demo - Sean
What's Going on in the News -
(00:23:50) - Nintendo Wide Care Launches in Japan - A Monthly Warranty Subscription
(00:29:30) - Nintendo Franchises We'd Like to See Get Sequels
(00:40:40) - Sucker Punch Definitively Says There Are NO Sly Cooper or InFamous games in development.
(00:45:00) - HALO Co-op Campaign Has Progress For All Players
(00:49:30) - Mary DeMarle joins Mass Effect 4 Writing Team
(00:55:10) - EA Knocks Singleplayer Games Going for a Twitter Trend
(00:58:30) - Ubisoft Ends Multiplayer Servers for Some Old Games
(01:00:50) - Blizzard Purchases Spellbreak Studio Proletariat
(01:04:00) - God of War Release Date Circus and Gamer Hate Towards Ron Gilbert and Sony Santa Monica Employees
(01:16:45) - The First NFT Game Console is a Scam and Intellivision Amico Patent Dead
(01:22:10) - Sony Files Patent That Includes Many PS3 Accessories
(01:25:50) - Good Klonoa Remaster Sales Could Lead to More For Series
Main Topic -
(01:28:30) - Top 5 Games of 2022 So Far
Ending -
(01:31:40) - Games Coming Out This Week & TV Show Talk
Join us on Discord: https://discord.gg/aydMgvUN9d
Visit Our Website: https://w2mnet.com/
Follow Us on Twitter: https://twitter.com/w2mnetwork
Sean Twitter: https://twitter.com/W2MSean
Marc Twitter: https://twitter.com/HumanityPlague
Follow us on Twitch: https://www.twitch.tv/w2mnetwork
Follow Us on Facebook: https://www.facebook.com/W2MNetwork