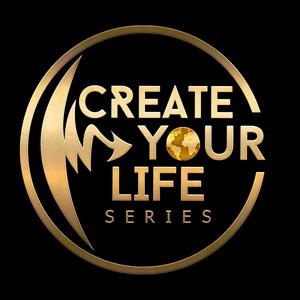 Episode Summary
In this episode of the Create Your Life Series, Kevin talks with fellow podcaster Talib Jasir about the power and influence of community when it comes to creating not just a successful podcast but a podcast festival.  Talib shares important lessons for potential podcasters or anyone who wants to start a creative endeavor.  Listen in for details on the Afros & Audio Virtual Podcast Festival happening November 14th and 15th and to hear a preview of some of the events.
Kevin Y. Brown
Kevin Y. Brown is a National Association of State Boards of Accountancy (NASBA) Center For Public Trust (CPT) "Being A Difference" award recipient, international speaker, entrepreneur, and author.  The former MTV Networks host and NYC fashion marketer has created an international following as a speaker on personal excellence, effective communication, and leadership.  Kevin has been featured by Black Enterprise magazine as a "Modern Man of Distinction" and highlighted in various publications for his self-help speaking work and helping students graduate college debt-free.  Recognized for his commitment to empowering foster care youth and as a foster care system alumnus, he has also delivered the keynote address at the International Foster Care Organizations Conference in Sydney, Australia and Osaka, Japan.  Kevin is currently the creator/host of Sirius XM's "Create Your Life" series, a fellow in the New York Chapter of the Startup Leadership Program, and an active member of Kappa Alpha Psi Fraternity, Inc. 
Talib Jasir
Talib Jasir is a storyteller, author, podcast producer, and advocate for the people and their collective power.
Born a twin in Baltimore, MD, he spent his earliest years traversing the backwoods of Maryland's Eastern Shore under the guardianship of his Great Grandmother.  Reared by a village of irrepressible folk, he learned the paramountcy of kinship, love, and the dynamism of language.
Talib is a creative entrepreneur with over 15 years of professional experience in marketing and advertising.  Founder of the Afros & Audio Podcast Festival and the Vanguard Podcast Network, he is also a dual-certified Life Coach with a focus on supporting creatives, podcast creators, and entrepreneurs.  Talib received his BA in Public Policy/Urban Studies, Africana Studies and Social Justice (Summa Cum Laude) from St. Peter's University in Jersey City, NJ.
Insights from this episode:
Details on why Talib felt the need to create Afros & Audio podcast and how that has grown into a community and a festival.
Talib's tips for building community around your podcast and how to avoid "pod fade."
Benefits of mentorship and having a circle of support to help you achieve the goals you have set.
How to move beyond negative feedback using self-work and what you can gain from those conversations.
Difficulties creative people face and the importance of overcoming obstacles and yourself on your way to success. 
Quotes from the show:
"It's amazing to be a twin as an adult.  It took us some time for us to understand the importance of one another." – Talib Jasir, Episode #184
On growing up in rural Maryland: "More than anything it shaped me into understanding what community looks like and feels like and so I keep that integrity with me everywhere that I go." – Talib Jasir, Episode #184
"A lot of us who create community are really seeking folks to connect with, hold us accountable, be able to support and gain support." – Talib Jasir, Episode #184
"We all want to monetize and create this legacy and have something amazing but there's information disparity when it comes to certain industries and I believe that is deliberate." – Talib Jasir, Episode #184
"We have the resources, we have the finances, we have the genius, we have the innovation and it's really about [us not] looking outside of ourselves." – Talib Jasir, Episode #184
"Clear requests will get you clear results every time." – Talib Jasir, Episode #184
"I think podcasting has a great deal of entrepreneurial spirit behind it but entrepreneurial spirit doesn't translate to acumen." – Talib Jasir, Episode #184
"We need to be innovative.  Somebody else doesn't always have the answers, you have the answers within you and you have to think outside of the box." – Kevin Y. Brown, Episode #184
Resources:
Afros & Audio Virtual Podcast Festival, November 14th & 15th
Afros & Audio is a community for and by Black Podcast Creatives and Audio Professionals.  Our primary mission is to shift the conversation beyond the issues of diversity, inclusion, limited resources, and industry barriers. As a collective of creatives and professionals, we are change agents for real strategies that will transform the current landscape of the Podcast Industry. Together we will design and maintain infrastructures of sustainable resources and consistent support. 
Our inaugural festival brought together the most progressive, accomplished, and innovative minds of our podcast and tech communities to ask and answer questions that sparked ideas and created tangible change.
Favorite book:
Song of Solomon by Toni Morrison
Favorite quote:
"Our crown has already been bought and paid for. All we have to do is wear it" - James Baldwin
3 keys to Create Your Best Life:
Be intentional
Be clear
Ask for support
Stay Connected:
Create Your Life Series
Facebook: Create Your Life Series
Instagram: Create Your Life Series
Kevin Y. Brown
Website: www.kevinybrown.com
Instagram: kevinybrown
Twitter: kevinybrown
Facebook: kevinybrown
Talib Jasir
Website: talibjasir.com
Website: afrosandaudio.com
Instagram: @afrosandaudio
Instagram: @iamfwdmvmt
Facebook: Afros & Audio
Subscribe to our podcast + download each episode on  iTunes, Google Podcast, Stitcher, and www.createyourlifeseries.com/podcast
This episode was produced and managed by  Podcast Laundry (www.podcastlaundry.com)