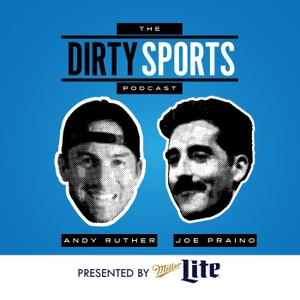 EPISODE 545: Dabo Swinney is a Douche
08.08.2019 - By Dirty Sports
Andy and Joe open the show discussing next year's MLB game at the Field of Dreams. Next they recap Hard Knocks episode 1, Antonio Brown's feet and the new NCAA agent rule. Then they talk Dabo Swinney's refusal to give a title ring to Kelly Bryant and finish the show with a game of "Intern Off" between Scibelli and Twerks with Wolves.
www.patreon.com/dirtysports
www.wearFIGS.com - Promo Code "Dirty"
Seat Geek - Promo Code "Dirty"
Subscribe on YouTube - www.youtube.com/DirtySports
Follow us on Instagram: www.instagram.com/thedirtysports/
Follow us on Twitter - twitter.com/thedirtysports
Follow Andy Ruther on IG - www.instagram.com/AndyRuther/
Follow Joe Praino on IG - www.instagram.com/JoePraino/