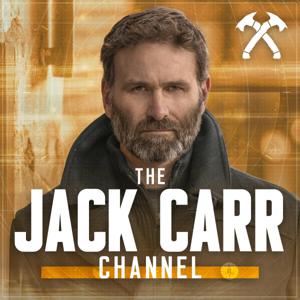 On today's show, Jack is joined by #1 New York Times bestselling author Kevin Maurer and by John "Lucky" Luckadoo, the subject of Kevin's new book, Damn Lucky: One Man's Courage During the Bloodiest Military Campaign in Aviation History . 
It's an incredible true story of a World War II hero. 
Lucky joined the military in the weeks following the Japanese attack on Pearl Harbor in 1941, and after flight training was assigned as a Second Lieutenant to the 100th Bomb Group stationed in England. 
During a time when most bombing crews wouldn't survive more than a dozen missions, Lucky completed 25 in the B-17 Flying Fortress over France and Germany on bombing runs aimed at destroying the Nazi war machine.
Sponsors:
Navy Federal Credit Union: Today's episode is presented by Navy Federal Credit Union. Learn more about them at navyfederal.org
Black Rifle Coffee Company: Today's episode is also brought to you by Black Rifle. Purchase at www.blackriflecoffee.com/dangerclose and use code: dangerclose20 at checkout for 20% off your purchase and your first coffee club order!
SIG: This episode is sponsored by SIG Sauer. You can learn more about SIG here.
 
 
Featured Books:
Today's featured gear segment is brought to you by by the online physical training program for backcountry athletes MTNTOUGH: MTNTOUGH is offering Danger Close listeners 20% off the all-new MTNTOUGH+ subscription with the code DANGERCLOSE when you sign up at mtntough.com
Damn Lucky: One Man's Courage During the Bloodiest Military Campaign in Aviation History by Kevin Maurer and by John "Lucky" Luckadoo
The Bomber Mafia by Malcolm Gladwell