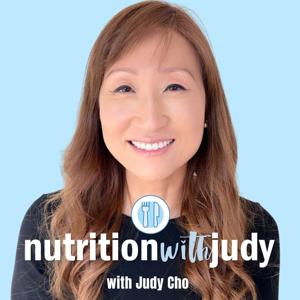 168. Dangers of Mixing Carbs and Fat | Randle Cycle Discussion - Bart Kay
04.04.2022 - By Nutrition with Judy
I had the pleasure of sitting down with Bart Kay. We talked about the Randle cycle and his recommendations for people on the carnivore diet.
Bart Kay is a former senior lecturer in human physiology and a professor of Health Science. He worked in academia for several decades as a teacher, a publishing researcher, and a consultant. He retired in 2018 to pursue his own goals as a social media influencer, entertainer, and educator. He is the Nutrition Science Watchdog on YouTube, debunking false science and helping people get to better health.
Bart Kay's areas of expertise are in cardiovascular and respiratory physiology, exercise physiology, nutrition, research methods, and statistics. Bart Kay has published several peer-reviewed research articles, as well as book chapters. Bart has been an external consultant for organizations such as the NZ All Blacks, the NRL, and both NZ and Australian Defense Forces.
YouTube vide of this interview
We discuss the following:About the Randle cycleGlucose as the predominant source diagramRich in carbohydratesKrebs cycleActivating the Randle cycleMeal rich in carbohydrates and fatsFat consumption on a carnivore dietThoughts on organ meatsAdding fruits to the meat-only dietRecommendation on the carnivore diet Amount of fruit to eatWhere to find Bart KayRESOURCESEmail: [email protected] YouTube: https://www.youtube.com/c/BartKayNutritionScienceWatchdog/Facebook: https://www.facebook.com/Bart.Kay.Health.Science/Instagram: https://www.instagram.com/bart_kay_nutrition/ Twitter: https://twitter.com/KayBwt Consults: https://bit.ly/bart-kay  Cerule products: https://bkaynutrition.cerule.com  LBRY: https://odysee.com/$/invite/@Bart-Kay-Nutrition-Science-Watchdog The Randle cycle video: https://youtu.be/PvjdgjCORfEBart Kay's last interview with Judy: https://youtu.be/A4N8uWNpcG8  ____ CHECK OUT MY BOOK, Carnivore Cure SIGN UP FOR MY WEEKLY NEWSLETTER _____  ADDITIONAL RESOURCES Nutrition with Judy Articles Nutrition with Judy Resources Cutting Against the Grain Podcast _____  FIND ME