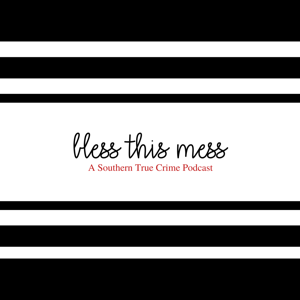 Annie and Jessica Andrews are two young girls trying to recover from the loss of their mother.  When they do a seance to make contact with her spirit they aren't expecting much.  But soon they would start hearing knocking on their walls and pipes rattling in their basement.  All of these things only occur while their dad is not home, could they have awakened a malevolent spirit or is something even more dangerous lurking in their home.  Join us while discuss the disturbing story of Daniel LaPlante and how he would not only disrupt the Andrews' life but go on to destroy another families as well.
This was a Patron only episode, so it is not in the South.  We're covering them yankees up North, we will have a new Southern episode in a few weeks!  Just ignore all the Patron stuff. :) 
Music courtesy of Blanche, find their music on iTunes!
Contact us at [email protected]
Follow us on Twitter here.
Follow on Instagram at blessthismesspodcast
Like us on facebook at facebook.com/blessthismesspodcast
Rate, review, and subscribe on iTunes!