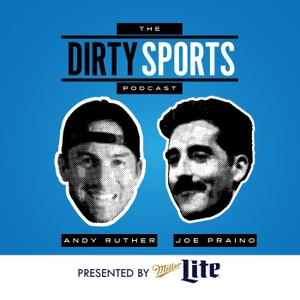 EPISODE 587: Daniel Snyder is Trolling Redskins Fans
01.03.2020 - By Dirty Sports
Joe and Andy open the show talking Intern Aaron vs Ruther in basketball and Ruther's meltdown against Praino in NFL Pick 'Em. Next they discuss David Stern's death and his lasting legacy on the NBA. Then they talk Don Larsen and Sam Wyche's death and the worst fashion they ever wore. Next they talk NFL coaches firings/firings and finish the show previewing NFL Wild Card games.
www.patreon.com/dirtysports
www.GTPPicks.com - Promo Code "Dirty"
Subscribe on YouTube - www.youtube.com/DirtySports
Follow us on Instagram: www.instagram.com/thedirtysports/
Follow us on Twitter - www.twitter.com/thedirtysports
Follow Andy Ruther on IG - www.instagram.com/AndyRuther/
Follow Joe Praino on IG - www.instagram.com/JoePraino/